SEAS combines extensive experience and expertise with an unmatched track record in helping lead water quality companies to new heights of performance.
At all times, we remain focused on: "What will your business success look like?" Whether you're looking for best practices for business improvement, or strategies for transitioning in or out of a business, the SEAS team is uniquely qualified and prepared to help you. Meet the top management of SEAS below, and know that our team includes many other recognized leaders of the water treatment industry. Contact us to learn more.
Darwin Watts
Chief Executive Officer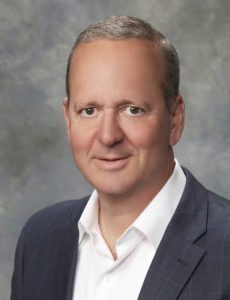 Dar Watts has nearly 40 years of experience in the water treatment industry. He is a long-term business owner, leader, investor, and adviser with multiple holdings in this market sector. Dar's extensive background in in business ownership, management, marketing, and acquisition has given him the industry relationships and know-how to help other water quality business owners and decision-makers achieve their goals. This experience has also enabled Dar to develop proven systems for helping owners enter, exit, and transition businesses through guided plans.

Dar is widely recognized as an industry leader. He is a past president of the Water Quality Association, who continues to advise and train members as a WQA volunteer. In 2016, the association bestowed Dar with its highest honor: induction into the WQA Hall of Fame. Read an interview conducted with Dar while he was WQA President (PDF, 234k) »
Erica Sommer
Chief Operating Officer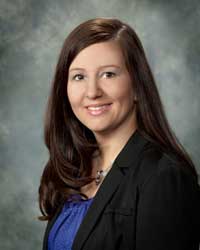 Erica Sommer is a water quality business professional with a broad range of experience. Her abilities to understand customer preferences and execute brand strategies have made her a trusted resource for water treatment companies seeking to improve results and accelerate growth.
Erica specializes in assessing all aspects of a SEAS client's business operations while developing performance metrics to help them build their financial position and brand equity at rates well above industry standards. Her abilities to analyze and advise, and teach and train, have been instrumental to the success of water quality companies across North America.
While helping guide SEAS clients to their goals, Erica serves on the Water Quality Association's Marketing, Branding, and Communications Committee, and is an investor in multiple business ventures in the water quality industry. For example, she owns Great Water USA, a long-time provider of residential and commercial water treatment solutions in Morris, Illinois. Erica's management of Great Water USA was recently highlighted in the regional business press. Erica also recently helped a leading water quality manufacturer set up a thriving dealer association, which has successfully improved communications and increased productivity throughout the dealer network.
Investing in Water Quality's Future
SEAS is committed to helping our industry continue to improve water quality worldwide.
Dar Watts of SEAS recently served on the National Steering Committee for the Water Quality Research Foundation's "Invest in Your Future" Campaign. WQRF acts on behalf of the WQA to conduct research on matters of vital importance to the water quality improvement industry.
The "Invest in Your Future" Campaign, initiated in 2014, raised nearly $3 million to fund studies in consumer awareness, emerging contaminants, sustainability, international and regulatory affairs, and more.